Zone-h.org Breached, Now Offline
In a odd and sort of funny twist today a long standing website known as Zone-H has been breached and now appears to be offline.
The breach only appears to off effected its news posting system which allowed some one using the handle Moroccanwolf & Kuroi'SH to create a post.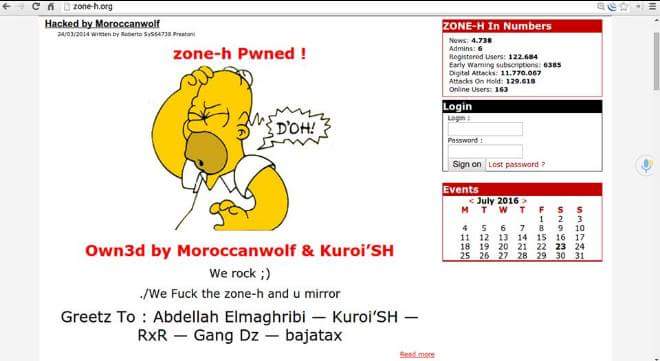 When checking this site, it appeared to be offline showing a short maintenance message.
At time of publishing no cache of the breach was available on google but its search result was returning the below.

This isn't the first time this has happened and surely it won't be the last either.